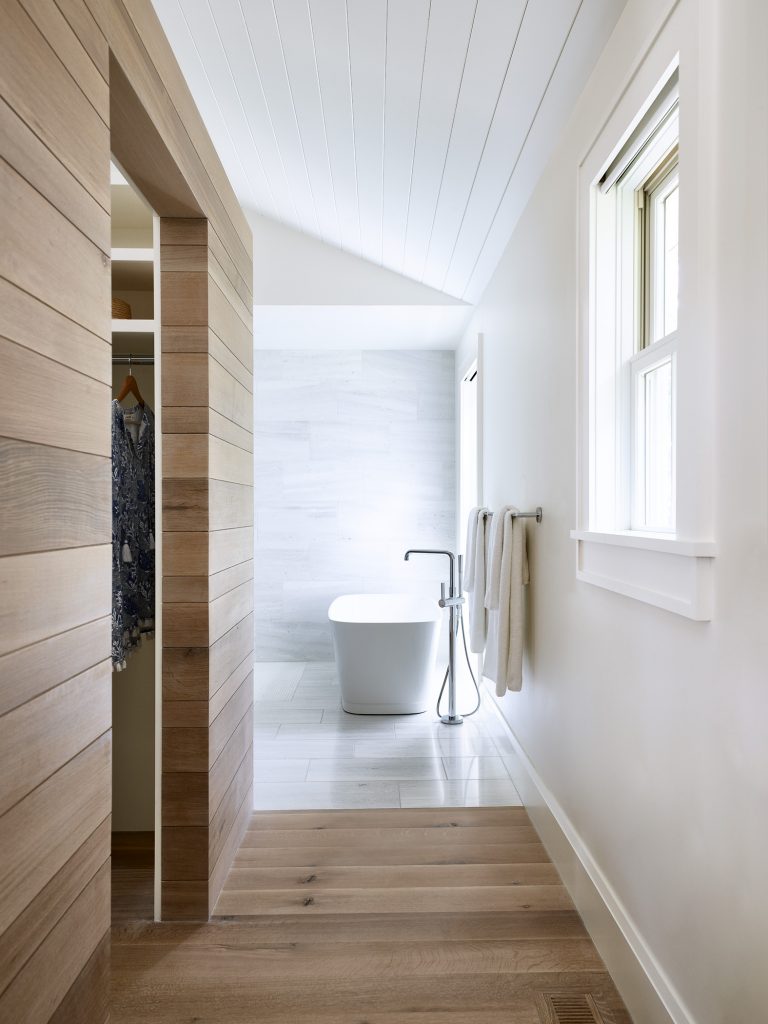 Saltonstall Architects was published in the January 2022 issue of New England Home in "Rooms We Love". The editors were curating a feature about bathrooms and they chose one of our favorite projects for inclusion. They focused on the way our design rethought the traditional relationship of the bedroom to bathroom to the closet under a shared vaulted ceiling in this modern residence.
The primary bathroom was just one of many great features of this project. In fact, we had the opportunity to design all the woodwork, cabinetry, and shelving throughout the home; as well as some fun bunk beds for the owners' children. To see more photos of this home, click here.
Enjoy the Rooms We Love article here: https://bit.ly/NEHOME122 or at www.nehomemag.com.